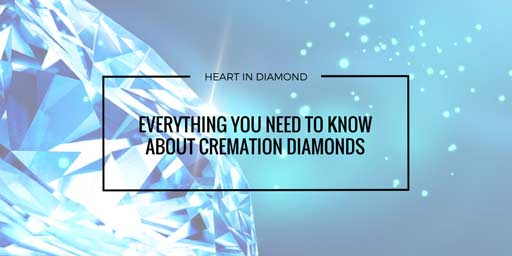 Last revised: November 30, 2018
Memorialize Your Loved One With a Cremation Diamond
It can be difficult to choose a New Zealand cremation diamond company that you can trust. Many companies offer subpar diamonds at incredibly high prices. Our remembrance diamonds are carefully crafted to turn our clients' sadness and memories into tangible symbols of love and commitment. Each diamond and jewelry that we produce is carefully and artistically crafted by the best technicians and jewelers to create family heirlooms that will stand the test of time.
Cremation Diamonds As Family Heirlooms
What makes cremation diamonds truly unique is that they are intended to be family heirlooms. Not only do they reflect the memory of your loved ones, they are also symbols of your family's deepest memories and joys. We want to give you this gift and more.
So each cremation diamond is a part of your family's legacy, and they merit respect and reverence from all members – both young and old. They can also help your family cope with their loss by creating a memento that celebrates, rather than mourns, the life of a lost loved one.
Choosing A Cremation Diamond
You should also choose a cremation diamond based on how you want to present them. Some people want their memorial diamonds to be placed inside intricately decorated displays, while others want their diamonds to be turned into jewelry that they can bring them wherever their go. There are even some people who want to incorporate their memorial diamonds in other family heirlooms, so as to better preserve their loved ones' memories.
Synthetic Diamonds and Mined Diamonds
Synthetic diamonds are also known as lab-created diamonds, and they are created from pure carbon. Your Heart In Diamond will be grown from carbon extracted from the hair or ashes of your loved one. The extracted carbon will then be used to create your very personal diamond.
Mined diamonds are extracted through the process of mining. Your memorial diamond will be identical to a mined diamond chemically, visually, and physically. In the last 10 years or so, the science of creating high-quality diamonds using a man-made technique has been perfected.
Is the Cost of Cremation Diamonds Affordable?
Our in-house equipment allows us to create memorial jewelry at a very affordable cost. In contrast, other companies often have higher overall costs. We don't have to worry about such costs, which is why our cremation diamonds are so affordable. So there's no need to be concerned about the price of our diamonds. Rest assured that we will provide you with the best price.
Cheap Diamonds
When it comes to cheap diamonds, sometimes you get what you pay for. But not with our high-quality memorial diamonds—We only create stunning pieces of jewelry that are affordable yet equally as beautiful as mined diamonds.
Grieving is a Difficult Process
Grieving can be a difficult process, but you can honor your loved one's life and legacy by creating a beautiful cremation diamond in their memory. Regardless if you lost a loved one or suffered a trauma, creating a memorial can be helpful in the grief healing process. Think of ways to memorialize a loved one in a way they would love—did they love nature? Maybe plant a tree in their honor. If you are grieving from trauma, choose your memorial carefully. Diamonds are usually a wonderful way to pay tribute.
Colors and Types of Cremation Diamonds
We create diamonds in all kinds of different cuts and styles, including the brilliant and popular princess and radiant cuts. We even offer different colors and sizes as well as special customization services if you want a jewelry that's truly unique to your loved one's memory. Whether you want to use a colored gemstone to symbolize a birthstone or a classic diamond for a lost spouse, Heart In Diamond can help.