Check our jewelry catalog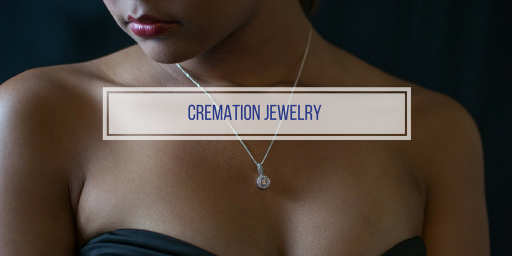 Cremation Jewelry by Heart In Diamond: Preserve the Memory Of Loved Ones Forever
Losing a loved one is one of the hardest experiences in this world. It is natural for family members to hang on to the memories of the deceased, and this has led to the evolution of cremation jewelry.
Heart In Diamond's cremation jewelry is created as a means to immortalize the one who has left this world. It included pendants, rings, and other pieces of jewelry that contained the deceased person's remains such as hair, nails, ashes, or even drops of blood.
In the 16th century, when someone in the family died, the remains were used to create multiple pieces of jewelry that were distributed among family members. One of the most famous examples of cremation jewelry was mourning ring worn by Queen Victoria to express her grief over the death of Prince Albert.
Even today, the cremation jewelry has not lost its significance but they have evolved from what they used to be. They now incorporate ashes into bright metals and gems such as silver, gold, crystals, and diamonds.
When you choose to wear a cremation ring or a pendant, you honor the beautiful life lost by commemorating them forever. Just because they are jewelry, this does not mean they are just for the women. We also offer cremation rings and earrings specially made for men to preserve the loving memory of loved ones. Take advantage of our free delivery to New Zealand and receive a cremation jewelry piece that's unique and commemorative.
Here are the different types of cremation jewelry that we create:
Cremation Rings
For centuries, cremation rings are used to keep the remains of loved ones close to the heart. In the past, the rings were made of wood, rock, or metal that encased images or physical remains of the dead. They mostly contained hair strands put into beautiful designs.
Today, you can find more options when buying cremation rings for men or women. The ashes are transformed into a memorial diamond that is embedded in a personalized ring that will stay with you forever. From vintage and classic to halo and solitaire, you can select a setting that makes a perfect tribute to the loved one you have lost.
Cremation Pendants and Necklaces
In the past, drops of blood were encased between glasses and this was worn as a pendant or used in a necklace. Modern day cremation necklaces contain a memorial diamond made from the remains of the deceased person's ashes. It is adorned with crystals, gems, and metals to create a memorable piece of jewelry you can wear forever.
If you wish to keep it simple, choose a cremation pendant that has just the memorial diamond on a chain. It becomes a centerpiece that will remind you of the loved one and keep the memories cherished beautifully until eternity. You can choose from the different designs like the half-moon or flower pendant to keep the memorial diamond close to your heart always.
Cremation Earrings
When talking about cremation jewelry, we usually think about rings or necklaces. However, cremation earrings have also found their place as a significant kind of mourning jewelry. Heart In Diamond cremation earrings for men and women offer you a new way to celebrate your never-ending love for the life lost. The memorial diamond created from ashes can be placed on different types of earring mounts.
You can choose from a variety of designs including simple hoop mounts, flower clusters, and snowflake shapes to inspire awe and emotions. You can use diamonds of different sizes and cuts in the cremation earrings to immortalize the memory of the loved one in a unique way.
Immortalize Your Loved One's Memory
Since the beginning of time, people have looked for ways to commemorate their loved ones through monuments, statues, and even tattoos. However, none of these remains forever. The monuments eventually decay and the tattoos may fade away. Only the diamonds stay with you and last forever
Your cremation jewelry can be passed on to generation after generation, like a family treasure. That's enough reason to invest in personalized cremation jewelry that can stay in the family until the end of time.